Hey guys, I put up athread a while ago explaining that this year myself and 3 other mates are going on the wacky rally to Barcelona.
If you've not heard of it, it's like the gumball rally.....with £250 cars.....in fancy dress.
1800 miles of complete randomness, daily tasks and prizes.
we've entered two teams Air Cavaelry (like Apocalypse Now)and team KGB, and will be trying to beat each other all the way.
Air Cav (myself and a house mate) have an old Audi 80 diesal 1.9 turbo that we are going to make look like a Vietnam Huey helecopter.
http://www.wackyrally.co.uk/
bit of propaganda lol, me on the left looking like a numpty
so thought i would put up a project thread to give you all a laugh.(sorry its not a BMW hope thats ok moderator team)
I didnt take any pics of the audi before we started but it looked exactly like this. We got it for £60 from a garage next door to where my house mate works with a years MOT!
and its only done 200,000 mile......so its just run in
ok so first things first, the design...a quick bit of photoshop for ideas.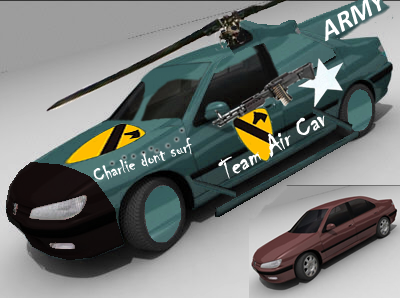 then time to start painting. weapons of choice.....house paint rollers and brushes with matt green water resistant paint.
started off giving it a wash with some 80 gritt sand paper to key the surface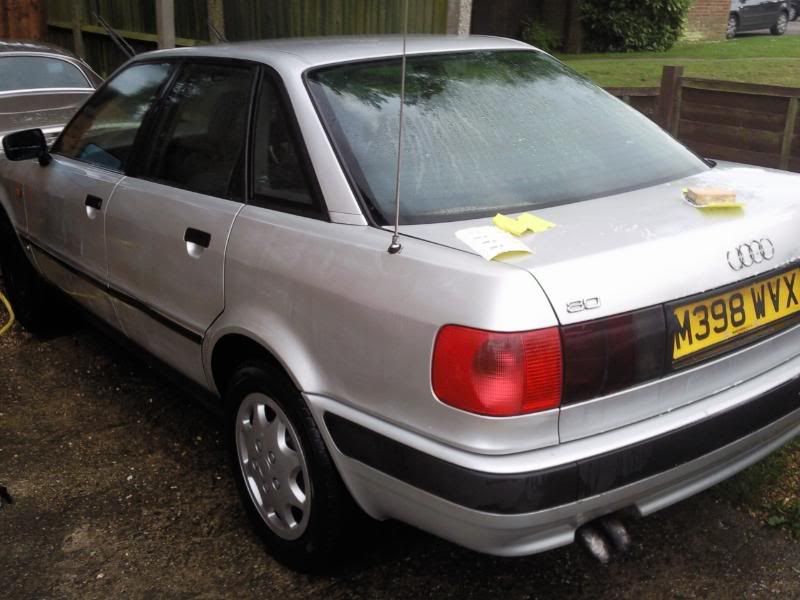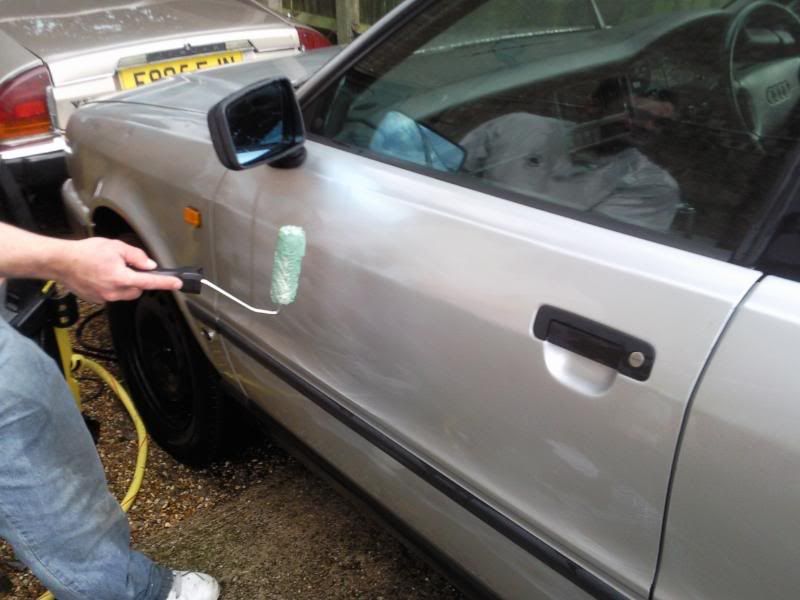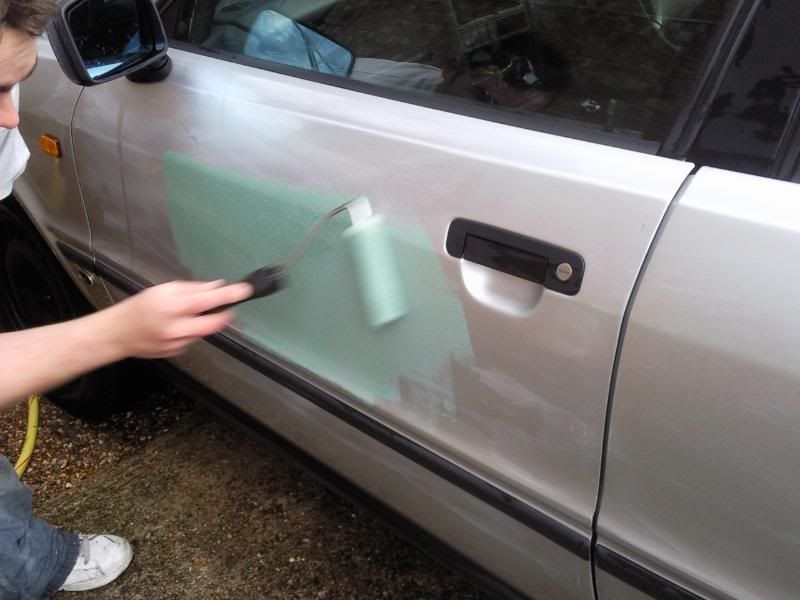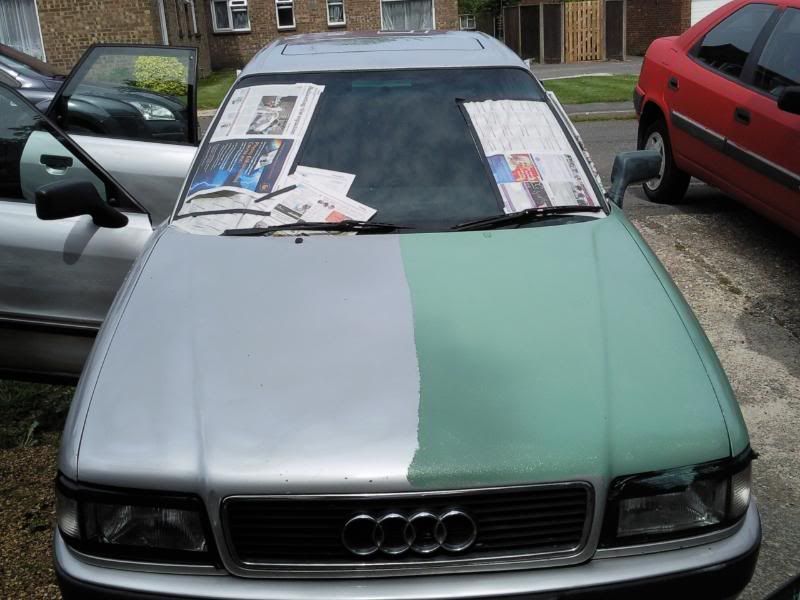 Time to start the gun......and we decided its got to be a minigun........so 3 bits of ply wood a speaker box plasitc pipes two paint tins a metail threaded bar,a chain of old inert bullets and an old 12v drill in the box to make it spin!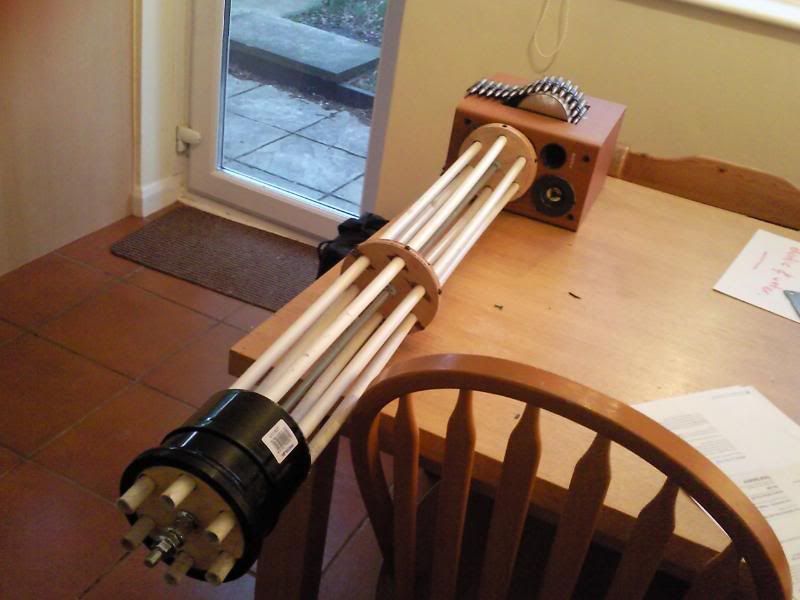 then painted it black and time to mount it on the car!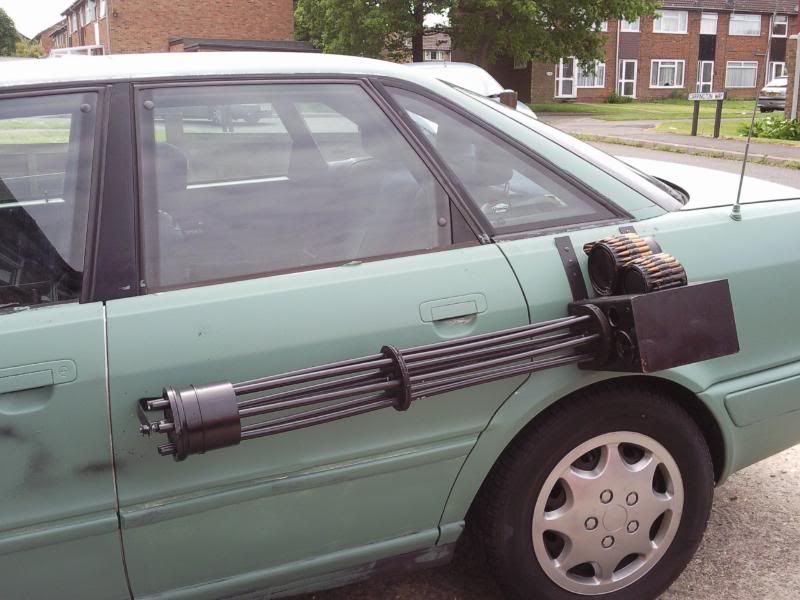 colour coded rims....lol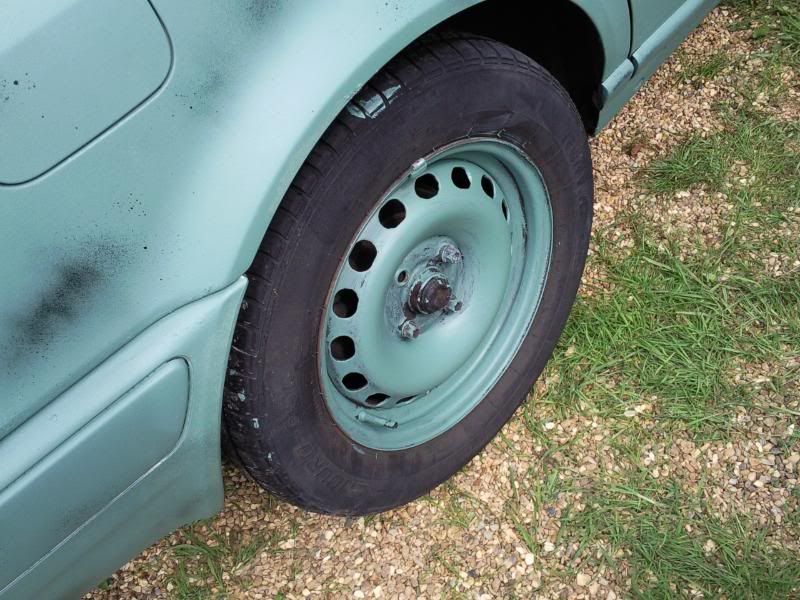 bullet holes and some rivets...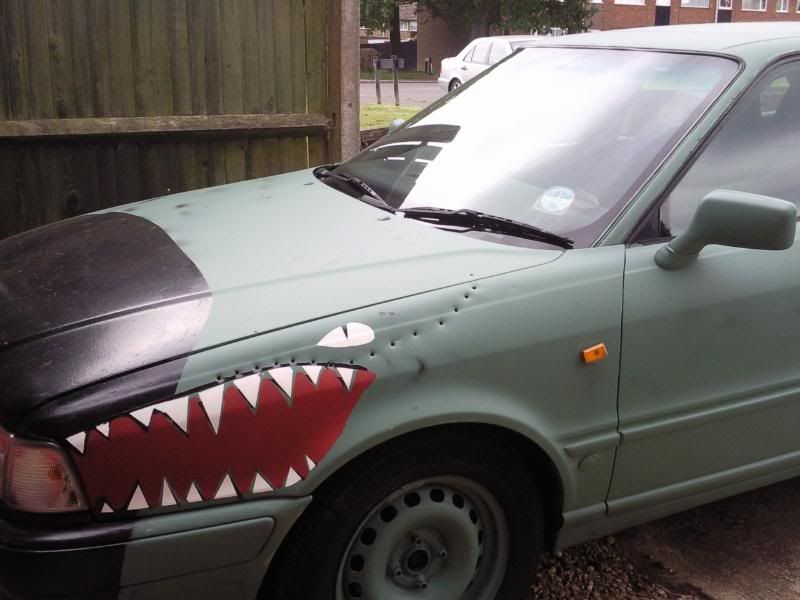 comming up...the tail and rear rotor blade more painting(logos, American white army stars etc..)
hope you all will have a giggle watching this progress.